E T H I C A L   P H I L O S O P H Y
THE BEHNO STANDARD
Our mission is to redefine and bring sharp awareness to sustainability and ethics to fashion. We will set a new standard for manufacturing for the global garment trade that revolutionizes the way garment workers and artisans are treated, viewed, and employed. Our aim is to become part of a global mission that inspires change, improves factory conditions, quality of life, and safety of individuals in developing countries by working with international factories that adhere to rigid compliances. We have partnered with a large non-profit and a successful industrialist of the garmenting industry to build an ethical garment factory called MSA Ethos which focuses on knits and wovens ready-to-wear. MSA Ethos will incrementally implement The behno Standard, which is broken down into six categories:
Provision of exemplary healthcare services including coverage and access to health clinics.

Accessibility to fresh sanitized water and weekly supplies of fresh produce for those in need.

GARMENT WORKER SOCIAL MOBILITY
Active acknowledgement of garment workers through fair and transparent agreements.

Elimination of child labor.

Equipping garment workers with specific high-end technical and creative craft trainings to further their skillset.

Fair wages.


Prioritization of women's legal and physical social mobility by providing leadership opportunities to female workers.

Ensuring equal remuneration for women as their male counterparts in similar positions or roles.    

WORKER SATISFACTION & BENEFITS
Development of clean recreational spaces within the factory setting where garment workers feel safe and welcome to relax, socialize, and find spiritual and educational resources.

Access to schools and educational and recreational resources for garment workers' children.

Subsidies and reimbursements for transportation to and from home when appropriate.

Utilization of state of the art machinery geared towards safety and controlled carbon footprint and environmental waste.

Installment of safe foundation infrastructure abiding to international regulations on safety standards and worker rights.

Sourcing of leather from compliant tanneries and factories using leather resulting from the existing food supply chain.

No fur or exotic skins.

Limiting fabric wastage.

"BEHNO" - SISTERS
.
"behno" means "sisters" in Hindi.
At our partner factories, individuals will refer to female colleagues by their first name followed by the suffix of "behn" (sister). In plurality, they become a community of sisters or behno. 
.
.
.
.
.
.
Image by Dan Smith, 2016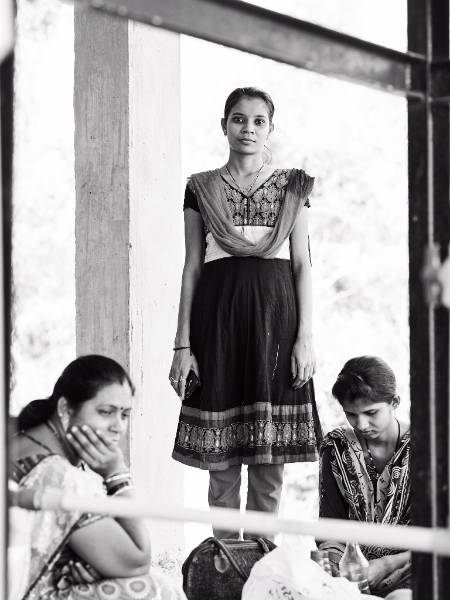 GARMENT WORKER PROJECT
The Garment Worker Project, which debuted in July 2016 at Sotheby's in New York City, focuses on MSA Ethos, a garment factory in rural Gujarat, India. Created out of a collaboration between nonprofit organization Muni Seva Ashram (MSA), veterans of the garment industry, and supporters behind behno, MSA Ethos implements "The behno Standard".  
The factory was set up to be an ethical workplace implementing the "The behno Standard" which aims to revolutionize the way garment workers are viewed, employed and treated by incrementally implementing a variety of social programs.
behno's founder, Shivam Punjya, invited fashion photographer Dan Smith and documentary filmmaker Kent Mathews to MSA Ethos to explore the less visible side of fashion. Smith captured the unique individuals of MSA Ethos through an emotional series of intimate portraits while Mathews documented their personal stories and the unique infrastructure of the factory through documentary film.
Ultimately, the project aims to demonstrate that garment workers are not a commodity and that garment production in the multibillion-dollar fashion industry does not need to be based on the exploitation of labor.
#GarmentWorkerProject
The portraits below, all shot by fashion photographer, Dan Smith, are framed and available for sale. Please inquire within by emailing customercare@behno.com.